Hold your pointer over the photo to zoom in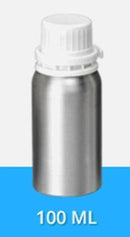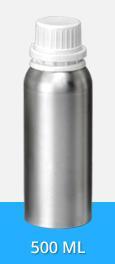 Clove Essential Oil Organic
Discover the rich and powerful aromas of Organic Clove Essential Oil, nature's treasure extracted from dried clove buds. This essential oil has been valued for centuries for its unique characteristics.
Organic Clove Essential Oil is known for its stimulating and warming properties. It induces a feeling of vitality and can drive away fatigue, while emitting a warm, spicy aroma that stimulates the senses.
In addition to its aromatic appeal, Clove Oil also offers numerous benefits as an ingredient in various cosmetic products. Thanks to its natural antibacterial properties, it can help promote clear and healthy skin. Clove oil is commonly used in various cosmetic and facial care products.
Our Organic Clove Essential Oil is of unparalleled quality, 100% pure and certified organic. Purely distilled, without any additives. This versatile oil can be used in a variety of ways, such as in aroma diffusers to create a warm and inviting atmosphere, as an ingredient in cosmetic products, or mixed with a carrier oil for a relaxing massage.
Choose pure and organic quality at attractive wholesale prices at Oliemeesters.
Characteristics
Common name: Clove essential oil
English name: Clove Bud Oil
Available volumes: 100 ml / 500 grams / 1 kilo / 5 kilos
INCI: EUGENIA CARYOPHYLLUS BUD OIL
Extraction method: Steam distilled
Aroma/fragrance: Warm, spicy, stimulating
Origin: Madagascar
GMO free: Yes
Vegan: Yes
Animal-free: Yes
Allergen free: Yes
Preservatives: No
Paraben free: Yes
Organic: Yes, SKAL certified
What is Organic Clove Essential Oil used for?
Aromatherapy: The warm and spicy aroma of Clove Oil has a stimulating effect on the mind. It can reduce fatigue and restore a sense of vitality.

Skin Care: Organic Clove Oil can contribute to clear and healthy skin due to its natural antibacterial properties. 

Natural Cosmetics: The spicy aroma of Clove oil makes it a valuable addition to natural perfumes, soaps and other cosmetic products.

Relaxation: The stimulating aroma of Clove Oil can reduce tension and stress. It is ideal for aromatherapy and relaxing massages.
It is important to note that essential oils are concentrated substances. They should always be diluted before applying to the skin. Consult a professional aromatherapist or healthcare provider before using them internally.
Use
As an ingredient for cosmetic products, as an aroma for aroma diffusers or mixed with a carrier oil for a relaxing massage. Please note: NOT for internal use.
Warning
For external use only. Always first read the SDS and/or PDS that can be found in your account. If in doubt, always test a small amount on the skin first. Consult a doctor in case of allergic reactions. Products may vary due to natural harvest variations. Read the product label carefully before using it.
For professional users only
If you cannot find the document, please contact us immediately before processing it. Some documents are still under maintenance.
All information on the Oliemeesters website has been compiled to the best of our knowledge and with the greatest care. However, Oliemeesters accepts no liability for any damage that may arise from the application, use or misuse of the information and products. Always read the SDS and/or PDS first, which can be found in your customer account. Some oils can lead to unexpected allergic reactions. So always test on a small scale on the skin first. If in doubt, it is recommended to always consult a doctor first. Our products are 100% pure natural products, seasonal and weather conditions can influence the harvest, causing the product to vary per batch. The natural products supplied may have possible odor and color differences compared to previous deliveries. Always read the product label carefully before using or processing it.
Quality
Quality is our top priority. Oliemeesters was created from the desire to supply only reliable, mainly organic and 100% natural products. 
The manufacturer
Because we only want to guarantee the best quality for our customers, we work with regular suppliers with whom we have built a long-term relationship. We also have the guarantee of a 100% natural product, which has been fairly sourced by local farmers. Our products can always be traced and are always provided with the necessary documentation.
Quality control
Since we work a lot with organic products, we also have to deal with external controls within our company. Professionalism and quality are therefore a requirement within Oliemeesters.
Do you have any further questions regarding quality? Then don't hesitate to ask. Check out our FAQ page, call us or email Quality@groothandelolie.nl
Documentation PDS | SDS | COA | ALLERGENS | IFRA
Documentation Oils
The documentation of our products is always available and can be found within your customer account. Create this first. We distinguish between 3 available documents: 
- PDS (product data sheet)
- SDS (safety data sheet)
- WITH THE (certificate of analysis) can be requested after your order via quality@groothandelolie.nl
In these documents you can find all available information per product. In this way, as Oliemeesters, we always want to be transparent to our customers. 
IFRA statement can be found in the PDS.
You can download allergens here:
https://drive.google.com/file/d/1FxbI34P91g_nAZcGxaflqZ4p4paUxkWr/view?usp=sharing
Do you have any further questions regarding quality? Then don't hesitate to ask. Check out our FAQ page, call us or email quality@groothandelolie.nl
Payment options
Your payment is processed securely in privacy by Mollie Payments. We never store or have access to your credit card details!